The market for premium categories has matured, and more subdivided categories have sprouted and developed, bringing new growth to the company.
Luowei Cosmetic Company customizes private label serums in various forms, dosages and types.
We offer private label serum products in a variety of formulations, packaging and ingredients.
Additionally, we have a robust packaging supply chain that offers the widest range of packaging customization services for your serums.
Vitamin C Face Serum

Hyalu B5 Pure Hyaluronic Acid Serum

Hyaluronic Acid Face Serum

CE Ferulic Acid – Potent Anti Aging

Niacinamide 15% Face Serum

Retinol Serum & Hyaluronic Acid

Retinol Brightening Facial Serum

Anti-Aging Wrinkle Night Serum
Aseptic
How to Achieve
Aseptic Liquid Preparation and Aseptic
Aseptic liquid preparation system
Steps for Achieving Aseptic Liquid Preparation and Aseptic Filling: Pre-treatment System, Refining System, Post-processing System
Bridal makeup
The temperature of the product only slightly increases at the beginning of the filling process.
Professional B.F.S. Ampoule Essence Manufacturer
Black Horse Category:Breakthrough and New Applications in Disposable BFS Skincare Products
Eye drops, injectable drugs, high-end cosmetics; sterile and preservative-free skincare products.
Due to the incorporation of automated control for online cleaning and sterilization, BFS (Blow-Fill-Seal) equipment minimizes the presence of insoluble particles in the production of sterile formulations and controls contamination from microorganisms and heat sources. Therefore, this automated and isolated BFS technology will be the future direction for the production of sterile formulations.
Hey, feel free to try out the samples before deciding. Don't hesitate to give them a go.
It has never been easier to create your own line of private label products.
4 Reasons to Choose LV Cosmetic as Your Private Label/OEM Partner
1. Hassle-Free
We offer a comprehensive OEM service that covers everything you need, from customizing formulations to designing and producing packaging. We handle all the small details so that you can concentrate on developing your brand and establishing your sales channels.
2. Quality Management
All our products are manufactured in a clean room built to international GMPC standards with a grade of 100,000. We have a team of experienced and professional staff who conduct daily inspections to ensure the quality of the items produced.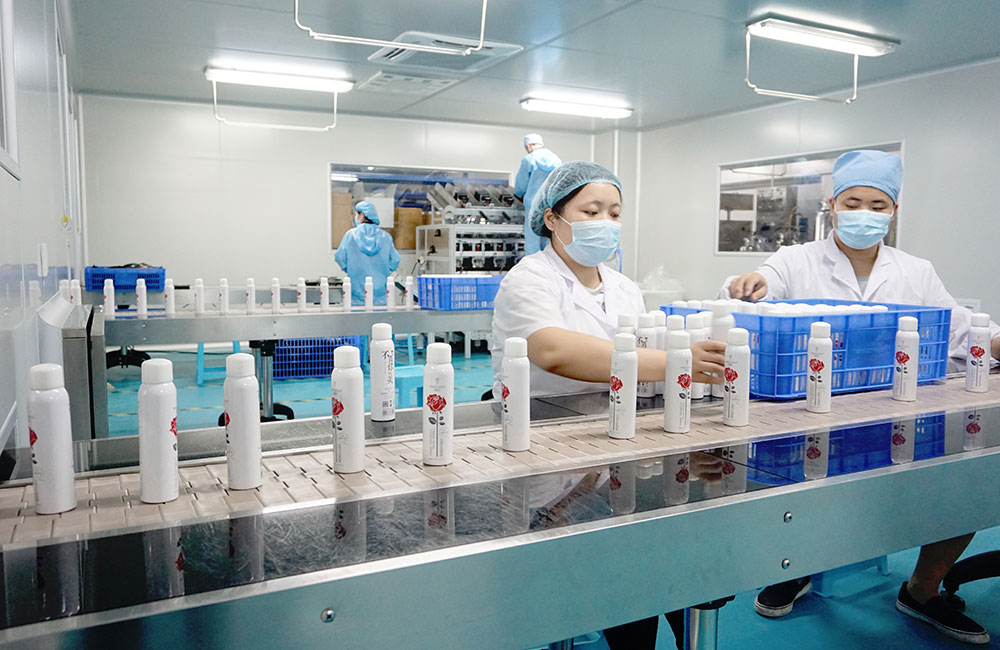 3. Rigorous Production Process
LV Cosmetic takes meticulous care in managing and inspecting every step of the production process. We follow detailed Standard Operating Procedures to ensure thorough oversight. Our product inspection standards are in place to guarantee compliance with quality requirements.
4. Experienced R&D Team
Our OEM Cosmetics & Skincare Research team consists of experts who play a crucial role in ensuring your success. They are the foundation of our operations and bring extensive knowledge and expertise to the table. With their skills, we offer thousands of formulations for various skincare products. We encourage you to learn more about this team as well as our other teams that contribute to our comprehensive services.
You can trust us with all certifications shown.
You can totally trust us with all certifications shown below.
Go to another page and see the certificates details by clicking thumbnails above
Raw Material Sources
Your products are produced by the raw material from our proud partners below:

Effective Production Process of Your Cosmetic/Skincare OEM
We strongly believe that quality is the cornerstone of success. This encompasses adopting a responsible approach to manufacturing and maintaining control over the entire process.
( Please click on the thumbnails below to enlarge and view the details. )
What did our happy clients say?
More Things about Ampoule Serum (NEW)
The competitive advantages of unit-dose products can be reflected in the following aspects:
1、Aseptic assurance: Unit-dose products are characterized by aseptic filling and packaging, effectively reducing the risk of product contamination and ensuring product safety and quality. Aseptic assurance is an important selling point for unit-dose products, which can instill trust and reliability in the brand.
2、Convenience and hygiene: Unit-dose products are typically packaged for single-use, making them convenient to carry and use without the need for complex cleaning and maintenance. Additionally, single-use ensures that the product is in optimal hygienic condition with each use, meeting the modern consumer's demand for convenience and hygiene.
3、Accurate dosage control: Unit-dose products achieve precise dosage control through the filling and packaging process, ensuring consistent effectiveness and experience with each use. This dosage control helps consumers better manage the amount of product used, reducing waste and overuse.
4、Efficiency and long-lasting effects: Unit-dose products often utilize advanced production techniques and packaging forms to ensure product stability and long-lasting effects. These products can offer longer shelf life, maintain ingredient stability, and ensure high efficiency and long-lasting effects during use.
5、Customization and diversity: Unit-dose products can be customized to meet market demands and consumer preferences. Brands can develop diverse unit-dose product lines with different formulas, benefits, and packaging forms, providing more choices and personalized experiences.
Changes in the OEM market for disposable cosmetic brands in the world?
There has been a surge in orders for OEM/ODM disposable products, and this increase in demand has been evident in the actual order volumes.
Since the beginning of the year, influential brands have placed orders surpassing millions in quantity, with some brands showing continuous growth in order volume. Despite the impact of the pandemic, we have witnessed a "spring" in the disposable product category based on the tangible increase in production orders.
The exposure on social media platforms and the surge in order volume on e-commerce platforms have contributed to this growth. Traditional offline sales channels are also catching up with the sales volumes seen on social media platforms.
In addition to focusing on raw materials and formulations, we place great importance on the production processes, canning, and packaging stages.
The biggest difference between traditional cosmetics and pharmaceuticals lies in the production environment and production processes. The use of BFS equipment and aseptic preparation systems enables us to achieve aseptic liquid preparation and aseptic filling, which greatly advances the production processes. This represents a significant leap in manufacturing technology for the industry, allowing us to achieve a quality level comparable to injectable pharmaceuticals. As a result, our products can meet the same quality standards as injectable pharmaceuticals, which provides us with a clear competitive advantage. The BFS unit-dose products have become irreplaceable in the market, and we have already achieved such high standards.
Start your natural skin-care business journey today and embark on a path towards success!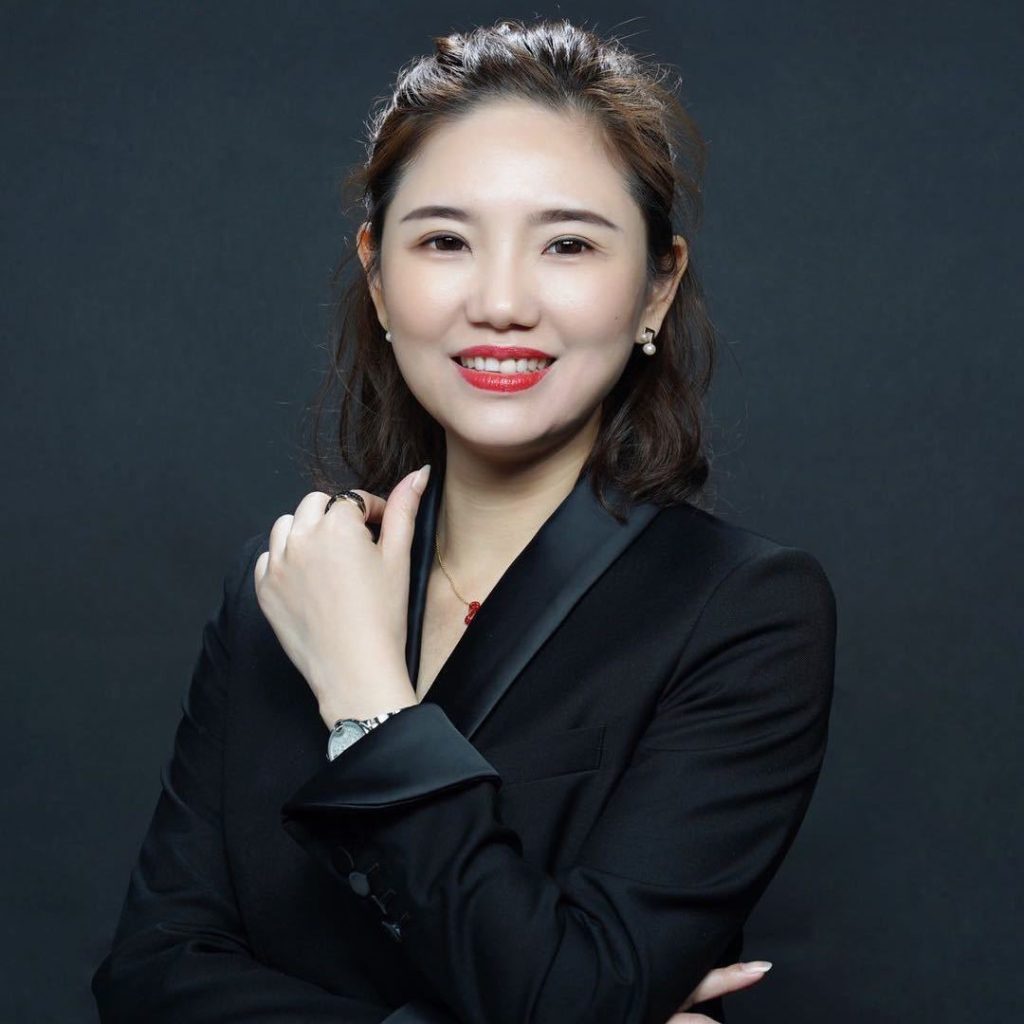 Lisa Huang
Jenny Wang
Sumi Li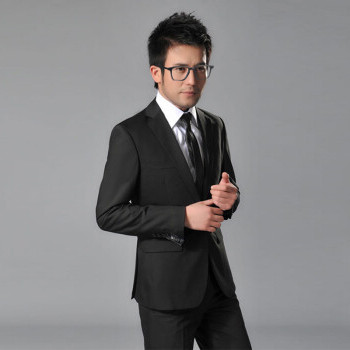 Paul Feng
Our team is dedicated to fulfilling all your business requirements and addressing any inquiries you might have.